Marketing & Sales
Almost without exception, even the best websites need a concerted marketing effort to become profitable.  The internet's biggest industry will relieve you whatever advertising budget you can afford, but it will probably be disappointinglly ineffective.  Key decisions about marketing strategy need to be made before a Web Application project has left the drawing board.
How much for Free
There's a fine balance between showing prospective customers enough to whet their appetites and generating revenue.  These are crucial design decisions for the web application.
SportSessionPlanner was the first 3D session planner on the market, and its main competitors already gave free User accounts, with paid accounts for premium services.  Although 3D session plans have enduring benefits over their 2D counterparts, there is a definite novelty to designing a session for the first time in 3D, which would be spent after users have enjoyed a week's free trial or to enjoy limited features for a week.  Besides, Users are very creative at making the most of limitations... for example, if a free version prevents saving, or a printout watermarks the pitch, Users will take a screenshot of the pitch, paste it into PowerPoint and save their session.
Here are some of SportSessionPlanner's decisions, and their outcomes:
| Feature | Sanction | Outcome |
| --- | --- | --- |
| Limited Free Features | Not provided | Definitely justified: some users clearly buy a subscription on impulse, and use only once. |
| Free Trial | Not provided | Mostly justified: a free trial is sometimes offered to Clubs who are considering a major purchase, and set-up by an Admin User. |
| Differential Pricing for Young/Adult | Managed by peer shame: User's profile defines user's choice as "Young Member". | Failed: widely flouted. One older user even wrote to ask if he'd missed-out on any features by selecting "Young". Corrected by pricing Young/Adult Members at the same price. |
| Users can make their sessions Public | No on-site index of Public Sessions, SSP banner ad' on publically viewed sessions. | Definitely justified: popular with subscribers, free promotion opportunity (see SEO, below). Encourages session-sharing, making the subscription more valuable. |
To compensate for the lack of free trial, a random selection of public sessions are posted on the website home page each day, and videos promote the concept and guide prospective subscribers to how it works.  Many customers arrive having been impressed by a public session they have found on Google/Social Media or been passed by a session author.
"How much for free" is not the only pricing consideration for a web application.  SportSessionPlanner also had to decide about (and the web application had to support):
Regional pricing
Supporting multiple currencies
Length of subscription and whether to support automatic renewal
Discounting and Commission policy
Up-selling, cross-selling and repeat business
Search Engine Optimisation (SEO)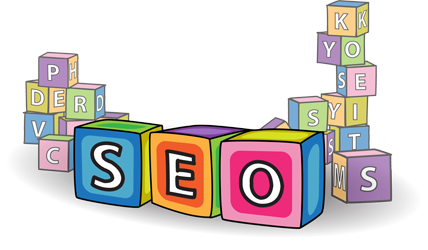 Companies charge large sums for SEO, claiming it to be an art and a science.  The truth is, it's just applied common sense which needs to be built-in to the very concept of the web application.
Here's a list of some of the SEO features built into SportSessionPlanner:
| Feature | Outcome |
| --- | --- |
| Public Sessions | Very positive: search engines love unique content, and SportSessionPlanner has a subscriber army of public content builders, as every session is unique and described in detail.  Over 1,000 search phrases return a SportSessionPlanner page in the Top Ten results. |
| Carefully populting page metadata: | Positive: Existence and choice of Metadata contribute to whether pages are indexed, on which keywords, and the page description summary (which influences searchers' decision to follow a link).  It is difficult to achieve clear metrics attributable to metadata, but changes made to impove the impact of particular search terms have definitely succeeded. |
| Search Engine Site Map | Positive: this is a list of all pages the website requests search engines to index. To encourage paid Membership, SportSessionPlanner does not provide an index for human visitors unless they ar logged-in, so almost all indexed pages are down to the Search Engine Site Map.  At time of writing, Google had chosen to index 3,500 pages out of 4,700 submitted. |
| Overall | Very Positive: For a specialist website, 200,000 annual search-engine click-throughs by is a remarkable achievement, and required no markting expediture whatsoever. |
Selling by Google
The hope of easy business in paid on-line advertising is the temptation of every web project, but it's likely to be spectacularly ineffective.  The good news is, the best promotion comes for free!
There are two aspects to search engine marketing.  One of them is SEO, covered below.  The other one is paid advertising, such as Google Ad-Words.
Ad-Words changes all the time, so specific advice - even for the same project, may change regularly.  Remember that Google operates Ad-Words for its own benefit, not for yours.  In our experience, it's becoming less and less attractive with time, and we didn't use it at all in SportSessionPlanner. 
The effectiveness of Ad-Words is mathematically easy to calculate:
Cost-per-click x Conversion-rate
Cost-per-click will depend on the keywords chosen.  It feels right to say "popularity of keywords chosen", but it doesn't seem to work that way.  Google sets a variable minimum bid on a particular keyword phrase, and that can vary substantially even when testing reveals there are no ads being placed for either click.
 
In any case, the cost depends largely on the kind of keywords you need for your project.  For SportSessionPlanner, anything with the name of a sport is very popular, and would need a Conversion-rate of nearly 10% to even break-even with a year's Individual subscription, so the conclusion was very simple: Google could take a hike.
 
If your click-through-rate is high, you should be able to achieve better position at a lower price.  But that's essentially the same rule for non-paid listings, so you may be competing against yourself.  Unsurprisingly, SportSessionPlanner's highest click-through (with unpaid advertising) is for varients of "Sport Session Planner": many existing customers will navigate back to the website by typing the name into Google.  Placing paid advertising on searches where you already enjoy top ranking is pure vanity and guaranteed to be very poor value for money.
 
Google makes it as difficult as possible to limit ads to search results, and gives dire warnings about wasted opportunities of advertising through their "Partner Network" (best taken as a warning about wasting Google's opportunities to spend your money!).  But paying a minimum click-through price for impressions on unknown websites is a mug's game.  You're likely to make a very popular click-through on websites which give very poor conversion, and experimenting with Google Analytics is very costly in time and money.
 
If you find a well-matched website for your product which incorporates Google Adwords, there's an alternative to clickthroughs called CPM (cost per thousand impressions).  If well restricted by country, language, a well-worded CPM ad on the right website (eg. your competitor's website would be nice!), Google Advertising can be a crock of gold!  However SportSessionPlanner have not found such an opportunity, and have devoted their energy to other areas.
Selling by Social Media

Social Media has scored SportSessionPlanner's an on-line marketing success.
Facebook: paid promotion of a Facebook page is entirely counter-productive and even non-paid effort is unlikely to enjoy much enduring benefit (see this video on YouTube), but SportSessionPlanner uses Facebook as a blog for announcements linked from its website home page.  Additionally, it provides appreciated functionality for subscribers who can post their public coaching sessions to Facebook, which are a valuable promotion of the service offering.  And users can "Like" a public session or the web site homepage.
Twitter: the SportSessionPlanner salesforce scoured Twitter for any User interested in football, soccer and sports coaching, and followed them.  An impressive number of the followed-users returned the complement.  One of the SportSessionPlanner salesforce tweets a selection of public sessions each day, which are regularly re-tweeted by followers.  Combined with traffic generated from subscribers who tweet sessions for their teams, tens-of-thousands of free hits per month are generated from Twitter.
Google +1: this was included after at the start, but removed because it was almost never used by Users.
Linked-in: SportSessionPlanner's interface with Linked-in has been purely manual, but has built contacts in Sports Clubs and made valuable additions to the sales force.
Off-line Sales
It's an common mistake to think that on-line resources are primarily marketed on-line.  It may be the case for retail product marketing, where users are primarily making a price comparison of a product they have in mind; but almost all the high-value Club Sales of SportSessionPlanner come from Sales Force effort.  A large proportion of football's most prestigious Clubs already use SportSessionPlanner, and all of those have been brought to the website by a personal introduction.
In fact almost all Clubs have been signed-up to SportSessionPlanner by traditional sales methods: sales force, word-of-mouth recommendation, and promotion at exhibitions.
It is the web application's job to support salesforce activity.  See the 'Admin System' section to see how that was done.